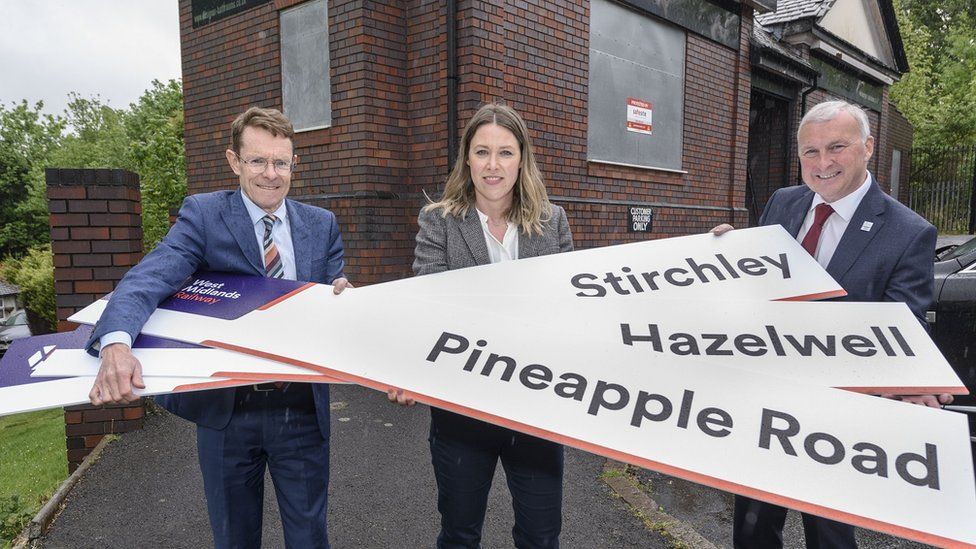 From 4th June 2022 work will start to prepare for the new Hazelwell / Pineapple Road / Stirchley station.
West Midlands Rail Executive (WMRE) have advised the majority of the work will take place during standard working hours: Monday to Friday, 07.30am – 5.30pm. To ensure the safety of workers some work will need to take place on weekends and at night-time when the railway line is closed.
Out of hours work is due to take place:
9pm on Saturday 4 June to 2pm on Sunday 5 June
0.01am to 5.30am each morning from Tuesday 7 toFriday 10 June
9pm on Saturday 11 June to 2pm on Sunday 12 June
9pm on Saturday 18 June to 2pm on Sunday 19 June
9pm on Saturday 25 June to 2pm on Sunday 26 June
Notice of works have been sent to residents in Pineapple, Cartland, Priory and Avebury Roads as well as Bloomsbury, Avebury and Spa Groves, as they may be impacted by the works. WMRE has said to expect noise from equipment, including chainsaws and strimmers. However, they will keep disruption to a minimum, minimising night-time working, noise and light pollution. Measures will be in place to monitor and reduce any noise. Task lighting will be directed away from neighbouring areas. T
The first stage of work will be carrying out surveys to inform the detailed design of the station. This will take approximately four weeks.
To access certain survey areas safely there may be a need to remove some vegetation. WMRE are working closely with an ecologist throughout the process and will only be removing vegetation if absolutely necessary.
To contact them, please call 0345 303 6760 or email customerservices@tfwm.org.uk
wmre.org.uk/camphill